When thinking about which childcare centre to send your children to, you might consider things like its proximity to your home, the amount of outdoor space at the centre or its staff retention.
But do you ever think about languages? If not, perhaps you should.
Whether they have a cultural connection to it or not, exposing kids early – before the age of six – to an additional language can have a big impact, says Criss Jones Diaz, senior lecturer at Western Sydney University's School of Education.
"The intellectual benefits are huge," Dr Diaz says.
When children learn a language early, they become "very adept at languages learning in general" and improve their ability to "make connections across the different linguistic codes," she tells ABC RN's Life Matters.
She says more early education centres are recognising the benefits and adopting languages learning, while more parents are seeking out these opportunities for their children.
What's to gain?
Melbourne childcare centre Aurora CEO Sheela Edwards, who was born in India and speaks several languages, was determined that her centre would teach additional languages.
She advocates beginning even before a child can speak.
"Giving every child the opportunity to learn a second language [is] very, very important," she says.
"I remember having a really interesting conversation with a dad of a six-month-old baby and he said, 'My child can't speak a word, never mind speak another language. Why are you asking us to participate in this language [learning]? What would be the use of that?'"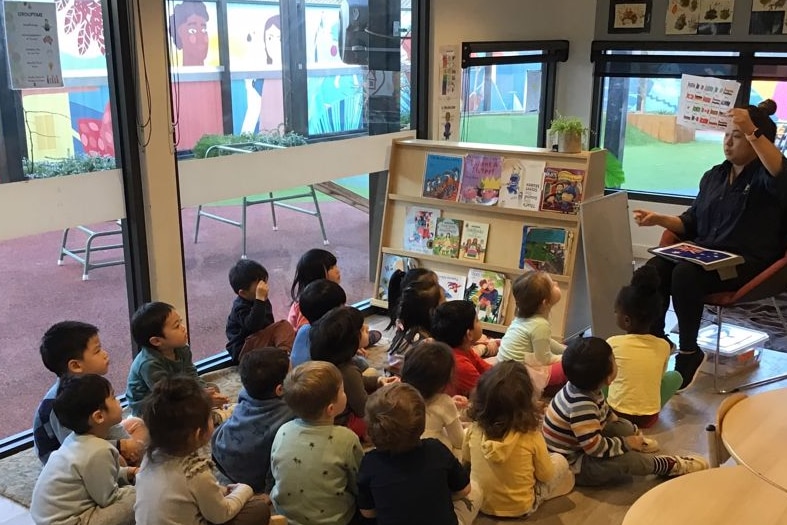 But Edwards knows the value firsthand.
Her mother tongue is the South Indian language Malayalam. Growing up, she spoke Hindi at primary school, English at home with her parents, and Telugu and Tamil with others in her community.
The exposure to languages from a young age led Edwards "to really explore the world and travel and be confident".
She says arriving in places where there were new languages "didn't faze me".
But language is not just a means of communication. 
Gumbaynggirr Bundjalung woman Julie Carey is director of Kulai Preschool Aboriginal Corporation in Coffs Harbour.
At the preschool, there are daily sessions in language, which Carey says strengthen the kids' identities and "gives them a strong sense of belonging".
"It really connects you to country … and it's so good for everybody's cognitive development," she says.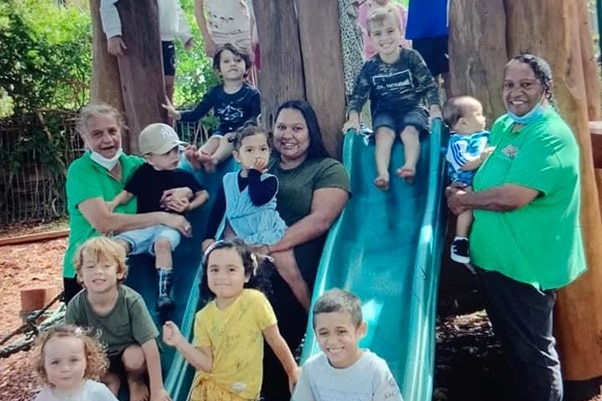 Parents 'voting with their feet'
Mother-of-two Amanda speaks five languages: Mandarin, Cantonese, Hokkien, English and Bahasa Melayu Malaysia.
To her, it's no big deal. "Most of us [in Malaysia] can speak minimum three to five languages," she says.
It is a big deal, however, that her children have the opportunity to keep their additional languages strong. And that starts with bilingual education.
Amanda moved to Melbourne from Malaysia in 2021. She says when she and her husband came to choose a childcare centre for their two children, they specifically chose one with a daily program educating in Mandarin.
"Because we are Chinese," she says. "We are trying to teach our [children] to remember their roots."
In order for more families like Amanda's to have this opportunity, more funding is needed, argues Dr Diaz.
She says parents are increasingly wanting their children to maintain, or to learn, a language in an early childhood setting.
"A lot of parents are voting with their feet. They are sending their three- and four-year-olds to primary community language schools, because they get this," she says.
Carey also wants to see the teaching of languages – particularly First Nations languages – expand.
"It would be lovely to see more Gumbaynggirr speakers and speakers in other nations," she says.
"To have it through the schools all throughout would be just an amazing thing [and] for all children in Australia to be able to learn the local language of the land that they're living on."
RN in your inbox
Get more stories that go beyond the news cycle with our weekly newsletter.