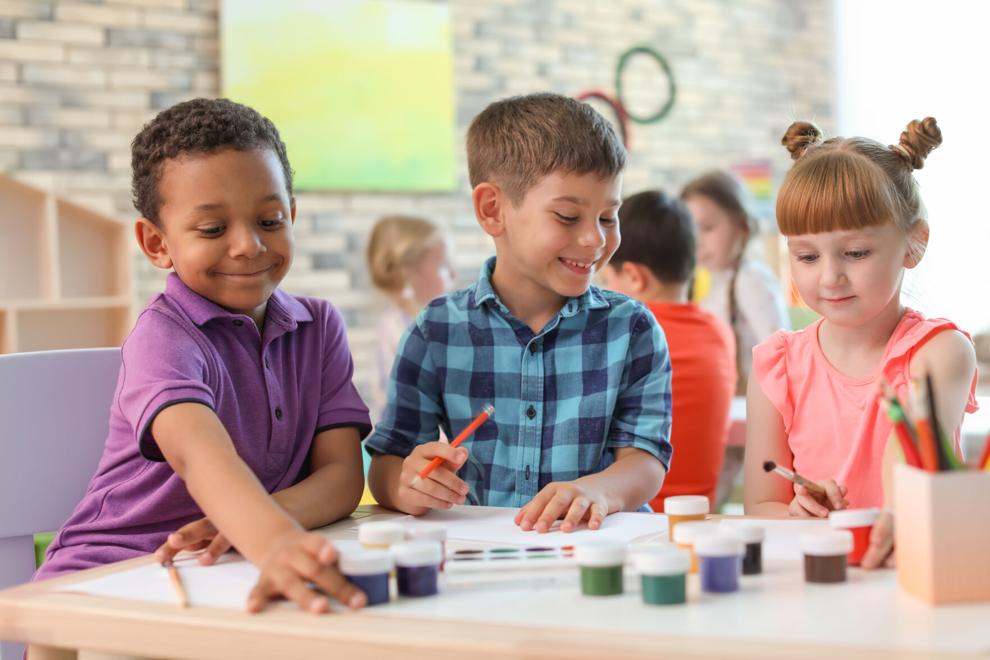 The state of Illinois will improve its child care assistance by expanding programs that started during the COVID-19 pandemic, Gov. J.B. Pritzker said. 
Starting next month, Illinois will boost its reimbursement rate for child care centers by 10%. The measure also increases the amount of income a family can have and still be eligible for subsidized child care. 
The changes include a boost in spending on child care assistance, extending several grant programs that began during the COVID-19 pandemic, and expanding eligibility for assistance for working parents.
Pritzker discussed the improvements at a news conference Monday and said Illinois is leading the way in childcare. 
"Back in 2019, I set a goal that Illinois will be the best state in the nation for families raising young children," Pritzker said.  "Today, I am proud to announce a set of initiatives to make it easier for families to access quality childcare and early childhood education." 
The measure also makes several changes for Illinois families, including eliminating copays for families experiencing homelessness, expanding eligibility to parents/guardians attending online school from home, and continuing to provide three months of child care assistance for unemployed parents seeking to reenter the workforce, through December 2022.
Bethany Patten, Division of Early Childhood associate director, said this gives families in Illinois the help they deserve. 
"We will continue to innovate as we ensure our support for Illinois communities across the state," Patten said. "Quality care and education is something every child in Illinois deserves, it is the foundation of our state's future and an investment in Illinois." 
The changes are expected to provide child care to more than 20,000 children currently without, according to Greg Kelley,president of SEIU Healthcare Illinois.
"For far too long, child care has been unavailable and unaffordable for families and unsustainable for providers, 20% of whom live in poverty," Kelley said.
The changes will go into effect next month.