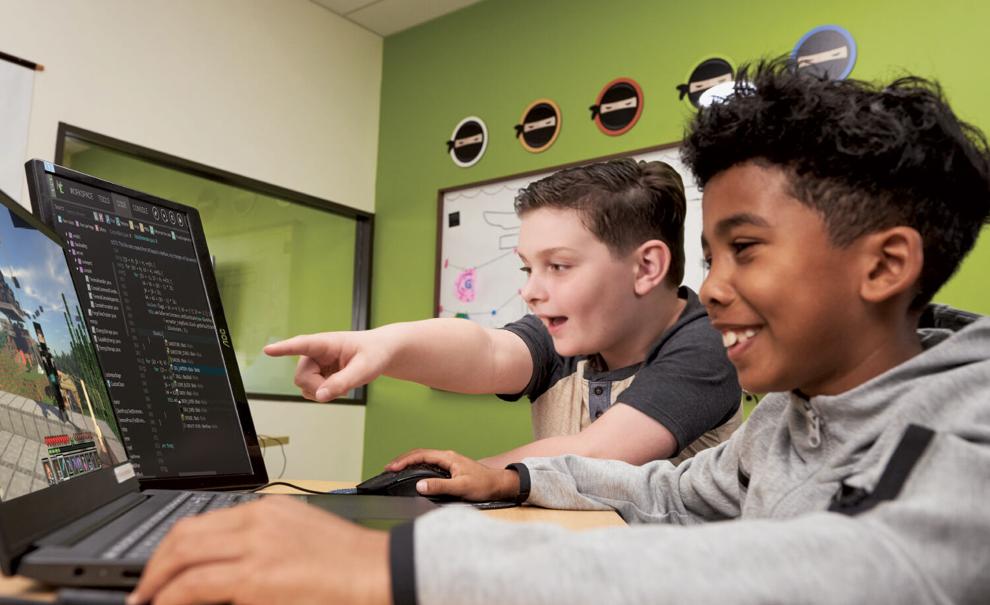 Many consider coding the new digital literacy, and families across the world are trying to catch their kids up. It's no surprise that coding school franchises are growing to meet the demand.
"Kids being armed with the ability to code means that they also are armed with the ability to problem solve," said Justin Nihiser, CEO of Code Ninjas. "That problem solving and logical thinking that they've started to develop makes life a lot easier for them as they move forward, both in school and career."
Code Ninjas grew systemwide sales nearly 193 percent in 2021, to $77.8 million, as its unit count hit 284 after it added 70 locations. Other coding and STEM, or science, technology, engineering and math, franchises also saw growth last year. Snapology doubled its sales from $3 million to $6 million and added 17 new units. The Coder School hit $15 million in sales last year from 52 units.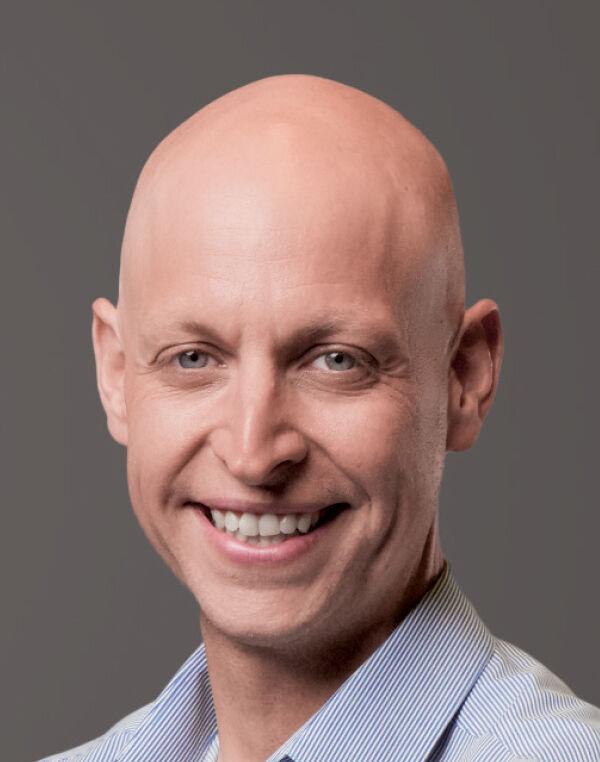 Parents are perpetually concerned about their kids getting a proper education and coding classes may be the perfect addition to a classic grade-school education, Nihiser said. "We spent some time doing some research with a third-party research company to try to better understand what parents are looking for," he said. "And what we found was it is 100 percent mom and dad saying, 'I want to make sure that my kid is ready for what's going to be coming down the road in the future.'"
Most 7-year-olds probably don't have coding-related career aspirations, but these courses have takeaways beyond coding and computers.
"Coding is one of those things that in order to learn how to actually write code for the computer, you have to think very logically," said Hansel Lynn, CEO of The Coder School. Code needs to be written explicitly for a computer to understand it. "Because of that, what it does is it allows kids to continue to practice that over and over. I think whether you end up being an artist or a plumber or a doctor, lawyer, whoever it is, you're always going to need that sort of logical, planning mentality."
Unleashed Brands CEO Michael Browning's daughter took a course through Snapology in which she built an alarm that went off when her little sister tried to come in her bedroom. "You would think, 'Oh, that's cute," but what she had to learn was an input, what to do with that input, enter code and get an output," Browning said.
Coding is a vehicle for creating things, whether it's an app, a video game or a website. But kids learn so much more along the way using that vehicle, he added.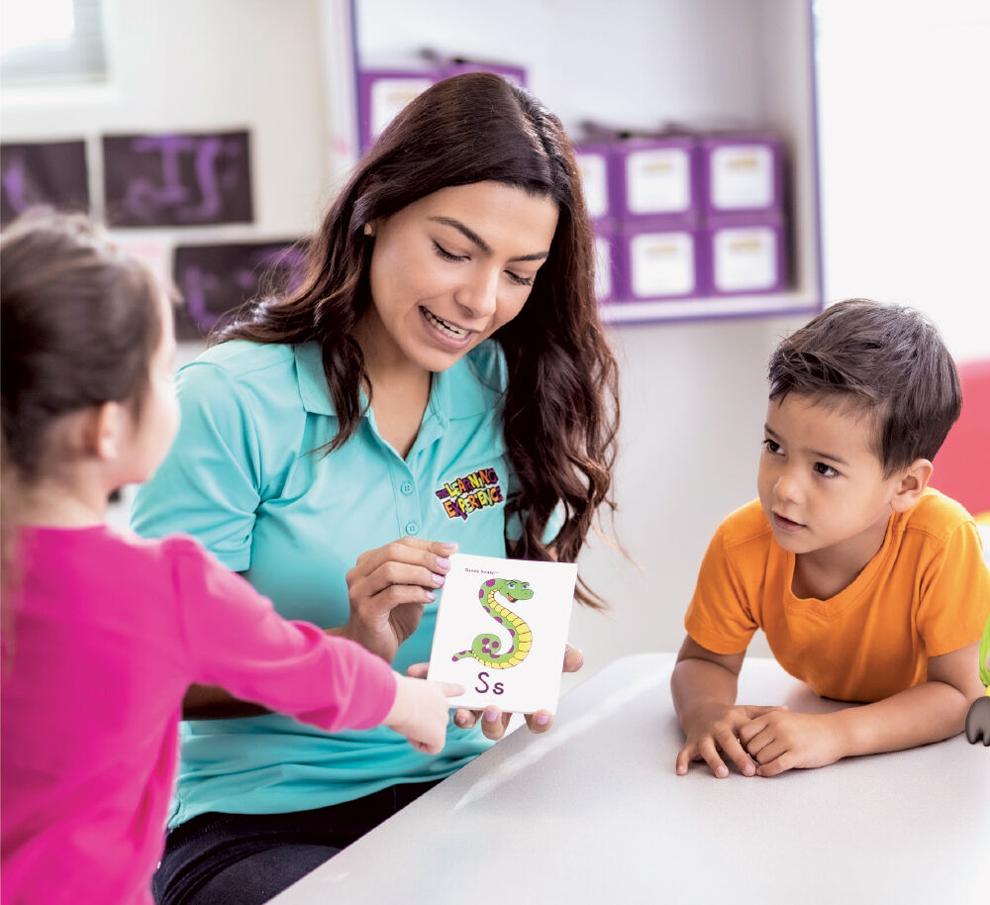 What's to come for coding
There's a need for web developers and other careers with coding focuses, and that need won't go away any time soon, Lynn said. "We have so much technology coming in the future. We just need a lot more developers," he said.
The market for coding schools is relatively new, but companies expect more franchisee interest—and outside investment—in coding and education concepts in the future. "I think we'll have more private companies, franchise or corporate companies, that are going to want to serve kids in this age group," Nihiser said.
It was private equity's interest in Code Ninjas that brought Nihiser to the brand, which has locations in the U.S., Canada and the United Kingdom. Installed as CEO after Eagle Merchant Partners made a minority investment in the company in 2020 (it completed its acquisition last year), Nihiser, who spent more than a decade at School of Rock and was chief operating officer at Brain Balance Achievement Centers, said he also sees public schools investing more funds in computer science courses, given the need for developers.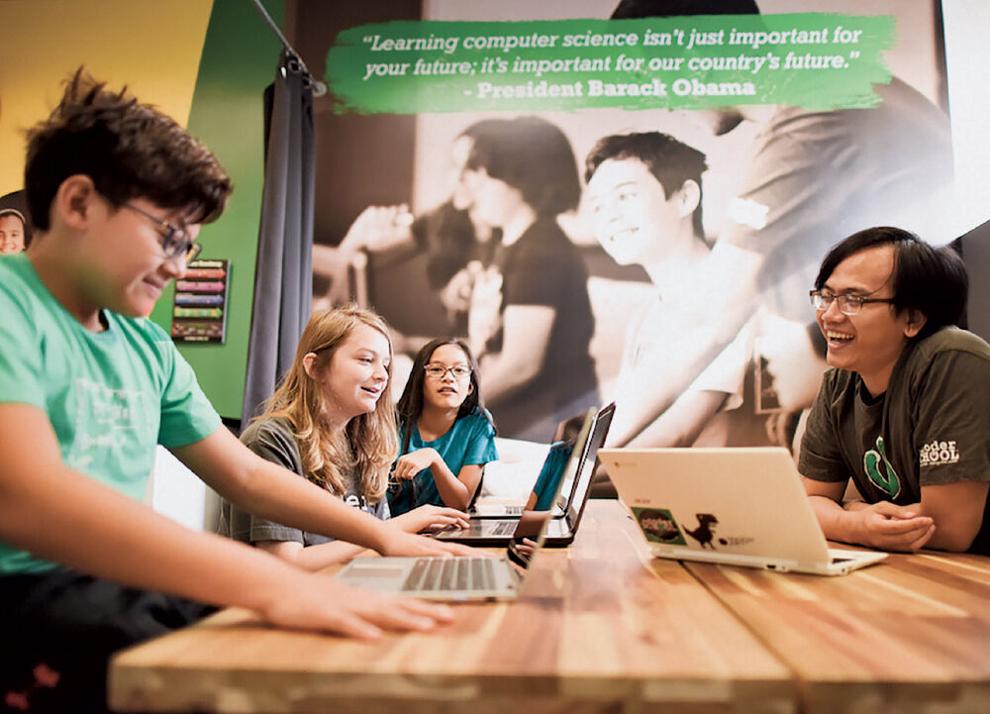 "From a public perspective, we're going to see more public schools look to participate more deeply in computer science education and coding education as time goes on," Nihiser said. "They will likely become, probably, partners to some of the for-profit businesses, like Code Ninjas, as time goes on."
Having skills and knowledge in the computer science world will be helpful when kids are applying to colleges or joining the workforce after high school, Browning said.
"I believe that the kids today, they need to learn those digital trades," said Browning, be it videography, graphic design, coding or digital marketing. "And so, we believe that there's a huge opportunity in that coding digital marketing space. And so, we're excited about what the Snapology curriculum team is developing in those areas."
Snapology, acquired by Unleashed Brands in 2021 and one of six concepts under its umbrella, teaches kids a variety of skills through mediums such as robotics, architecture and video game design.
Demand grows for early childhood education
More than 60 percent of parents with kids age 6 and younger think the pandemic stunted their child's academic and developmental growth, according to a study commissioned by The Goddard School.
"There remains a heightened need for high-quality childcare," Goddard CEO Dennis Maple said. "The childcare industry is essential, as many parents cannot return to work without access to safe, quality care options. For families seeking a high-quality early childhood education, The Goddard School is second to none."
With 579 locations, The Goddard School had an estimated $1 billion in system sales last year, up 46.7 percent, according to Franchise Times Top 500 data. It was acquired in June by Sycamore Partners, a private equity firm with a range of investments including retail and e-commerce.
Sycamore, said Maple, intends to "help build on the solid foundation we've created and will be incredible partners in helping us preserve and strengthen the Goddard brand, network and business." The franchise, which has an investment cost between $818,300 and $1.1 million, recently implemented a "Life Lesson Library" to encourage social-emotional development, with skills like relationship building, self-management, social awareness and responsible decision making.
Education and learning franchises on the Top 500, Franchise Times' annual ranking of the largest U.S.-based franchises by global systemwide sales, combined to grow sales 32 percent in 2021. Like The Goddard School, preschool franchise The Learning Experience was a top performer in the segment, with sales up 61.5 percent, to $368.3 million from 315 units.
Richard Weissman, CEO of The Learning Experience, called out the company's multi-unit franchisees as key to driving growth. A third of The Learning Experience's franchisees own more than five locations, and 80 to 90 percent of its new growth comes from existing franchisees, Weissman said.
"I am very, very focused on our multi-unit operators and our single operators to become multi-unit operators of five or more centers," he said. Part of the brand's appeal is its characters that kids grow to love, such as Flexi the flamingo (a fitness instructor), Lionstein the lion (a science teacher) and Bongo Bear (a music teacher).
"The only place they're going to see Bubbles the elephant is going to be at a TLE," Weissman said, and kids can better absorb the curriculum with the characters they get to know.
Elsewhere in the segment, School of Rock's performance last year illustrates the breadth of the demand for youth enrichment offerings. The brand, which provides a range of music education programs and the opportunity for kids to get on stage at a
variety of music venues, grew systemwide sales 34.4 percent last year, to $128 million.
"There is an incredible demand and interest in child enrichment," School of Rock CEO Rob Price said. The franchise emphasizes "horizontal learning," which he said "is complementing technical skills with executive skills, social skills, creative skills—and School of Rock happens to have a formula that addresses all of those different dimensions. Our medium is music."